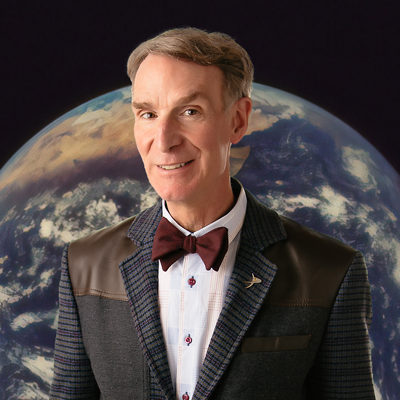 Bill Nye
Author, Television Personality & CEO
|
The Planetary Society
Bill Nye — scientist, engineer, comedian, author and inventor — is a man with a mission: to help foster a scientifically literate society and to help people everywhere understand and appreciate the science that makes our world work. Perhaps best known as Bill Nye the Science Guy, Bill's wit and enthusiasm garnered 18 Emmy awards.
Nye also serves as CEO of the Planetary Society, the world's largest space-interest group. In 2010, Bill joined the ranks of his astronomy professor Carl Sagan when he was elected the American Humanist Association's "Humanist of the Year." Through all of his work, Bill hopes to inspire people everywhere to change the world.
Bill's Sessions
Ticket type:
SIGNAL All-Access
Superclass: Choose your own adventure for Developers - Day 2
Superclass is back for day two! We'll start with a quick recap of day one, then dive right into a new line up of developer-focused content, designed to level-up your Twilio skills. We'll cover CI and CD for Twilio Projects, building custom contact centers with Twilio Flex, and Twilio Conversations API (a must-know for today's app developers). Twilio's Developer Education team will be answering YOUR questions live along the way, and providing you with plenty of hands-on resources so you can explore Twilio APIs further. We'll also feature a demo from sponsor, xMatters. We'll round out the day by inviting our special guest, the accomplished scientist, activist, and bow tie enthusiast Bill Nye, to speak with us and answer questions from the community!